Medals for my daughter to add to her steampunk regalia, recycled from old jewelry bits, ribbon, and a couple of actual medals she got for participation in high school band/orchestra. The round silver-colored "rank insignia" are two of those cheap metal buttons they sometimes give out at events, with the painted slogans filed off and a couple of craft gears glued on. Just pin 'em to your collar and promote yourself to airship captain!
I made some of the medals similar in design so she can keep one for herself and "award" the other to a friend. This is a fun way to use up those pretty, shiny, but broken bits some of us can't bear to throw away.
I'm not the type to destroy books for craft projects, but the text of this little book of devotions was just so... Meh, it was uninspiring to say the least. But the illustrations were
soooo pretty
! So I talked myself out of feeling guilty for plundering it.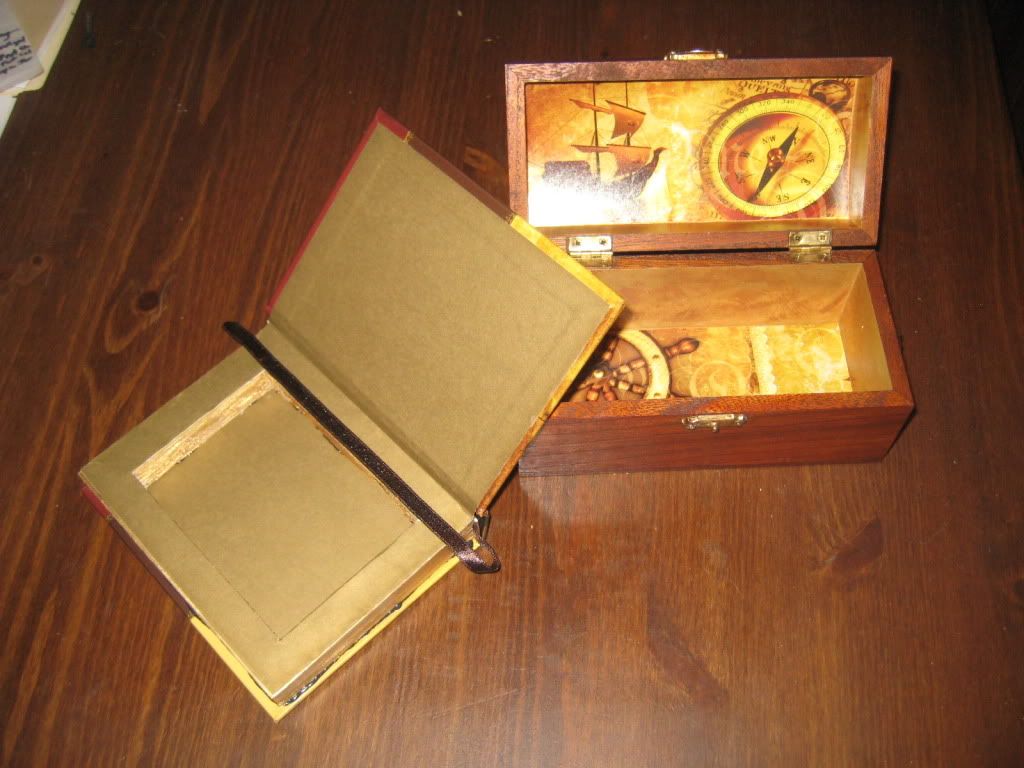 In addition to the book-box and the embellishments on the larger of the two treasure chests, I salvaged enough illustrations to decorate three other boxes and several nautical-themed Christmas ornaments. The smaller chest is embellished with a piece of an old brass belt. I'm annoyed that I didn't get a picture of the handles on the sides of the larger chest. They are brass lions' heads with rings clenched in their jaws. I would have taken another picture but by the time I noticed I had already given the chest away!
Happy New Year!